Pure steam generator (boiler, tank, etc.)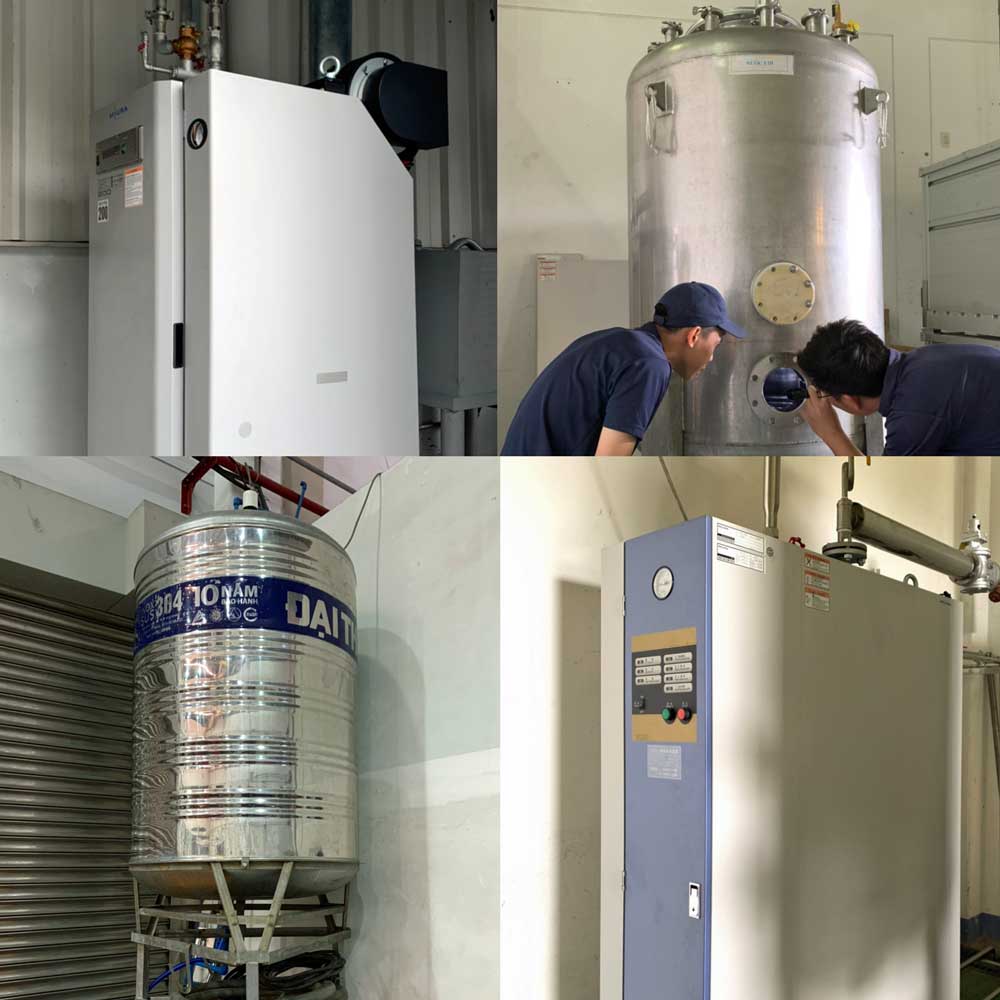 ---
Condition of inner surface of container after electropolishing (EP) and before PS cleaning (1) (Before installation)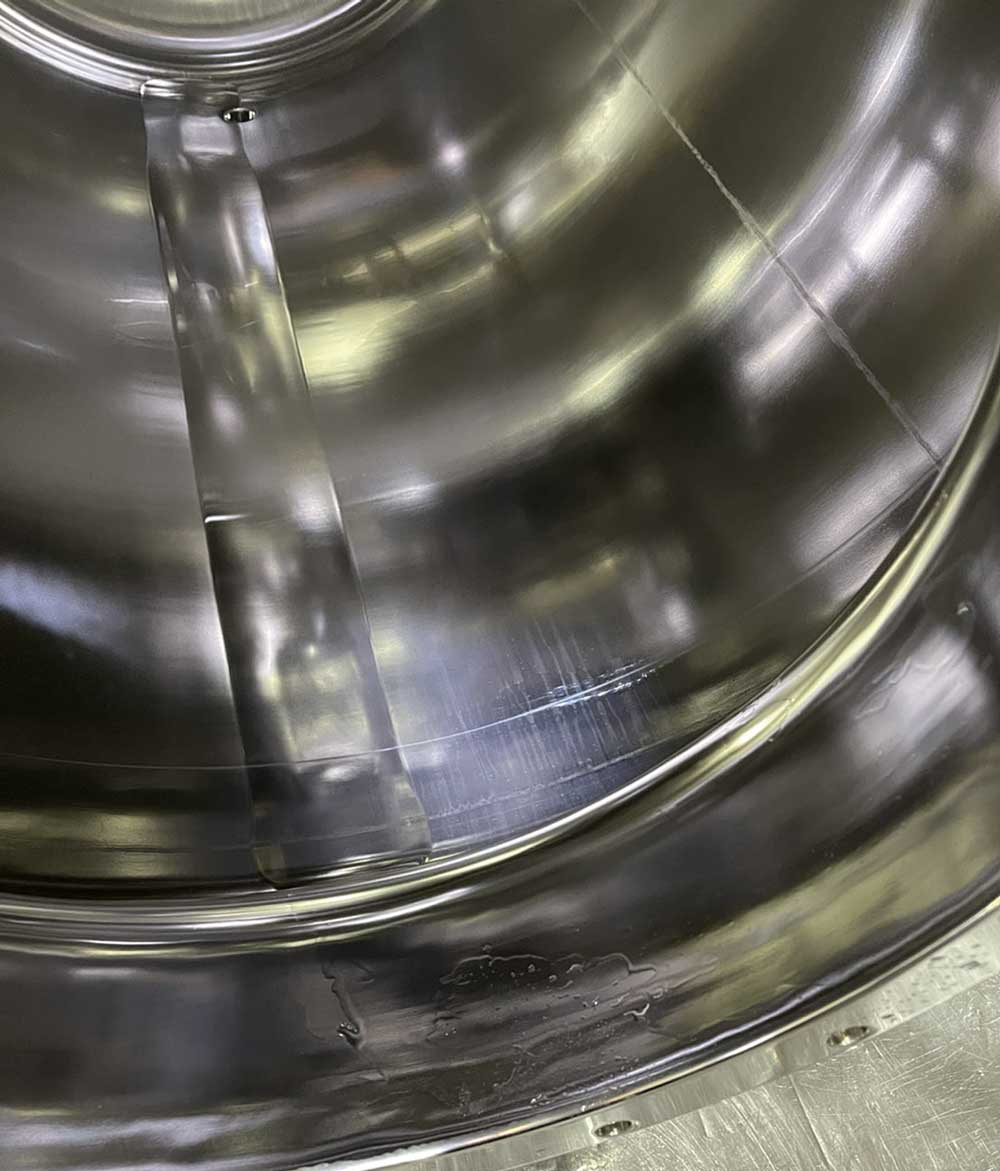 Electrolytic solution and other substances adhering to the surface after cleaning after electropolishing are blown off by high-pressure washing.
Condition of inner surface of container after electropolishing (EP) and before PS cleaning (2) (Before installation)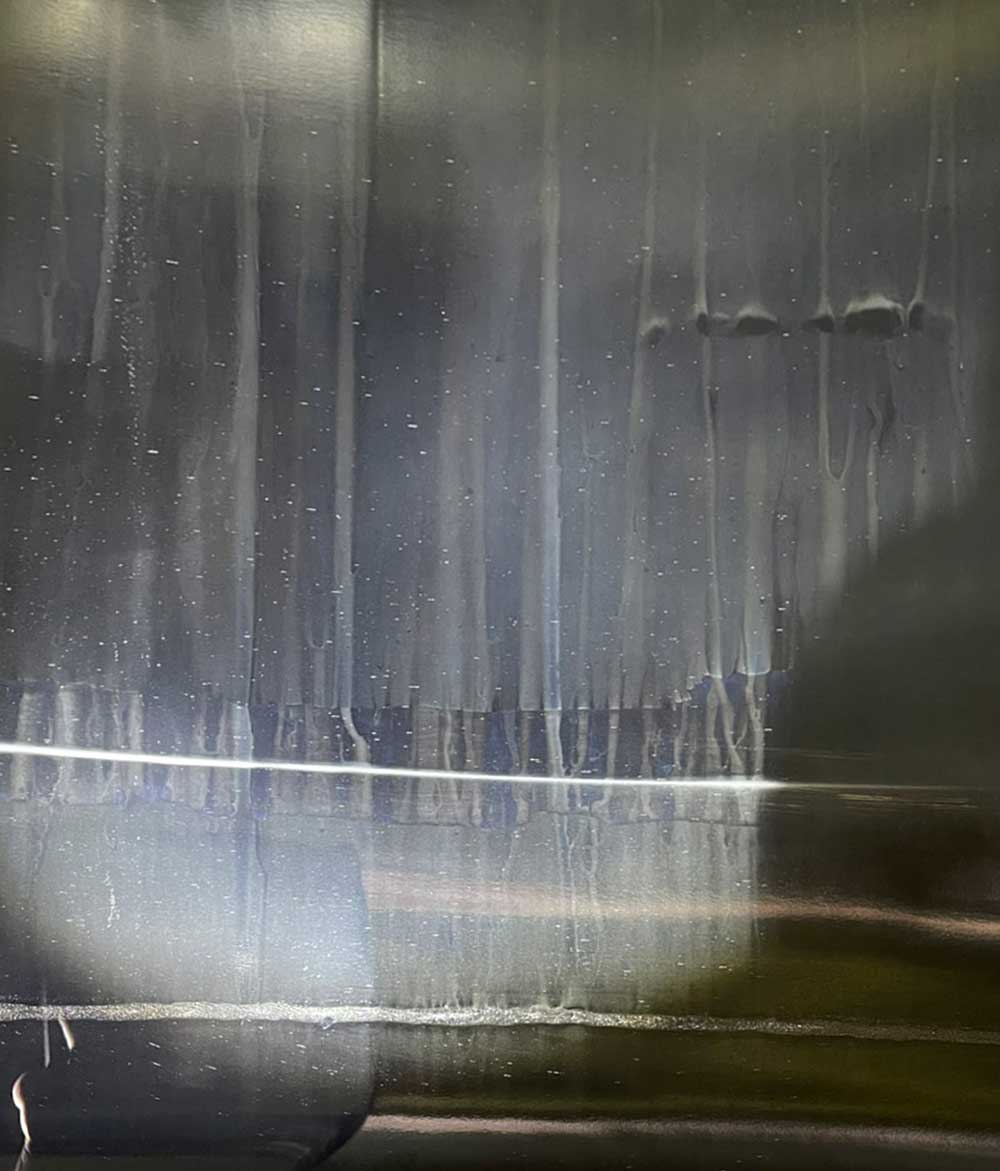 If you look closely at the inner surface of the tank, you can see that even after cleaning, some electrolyte and other contaminants have adhered to the tank.
---
Interior view of the tank after pure steam cleaning (PS cleaning) (After installation)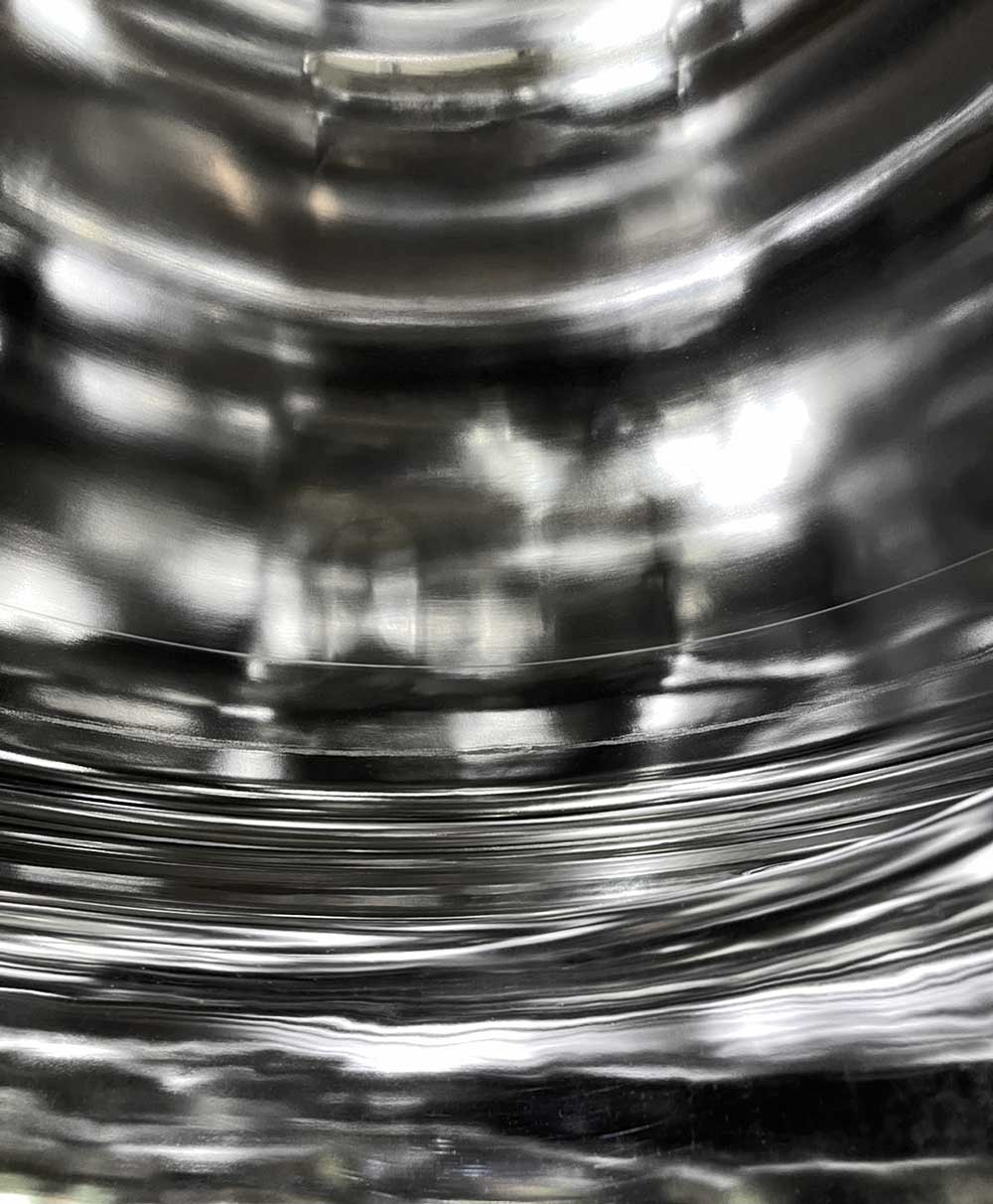 Pure steam cleaning (PS cleaning) and re-cleaning is repeated several times to float and remove various contaminants and clean the inside of the container.
---
Filter for rinsing liquid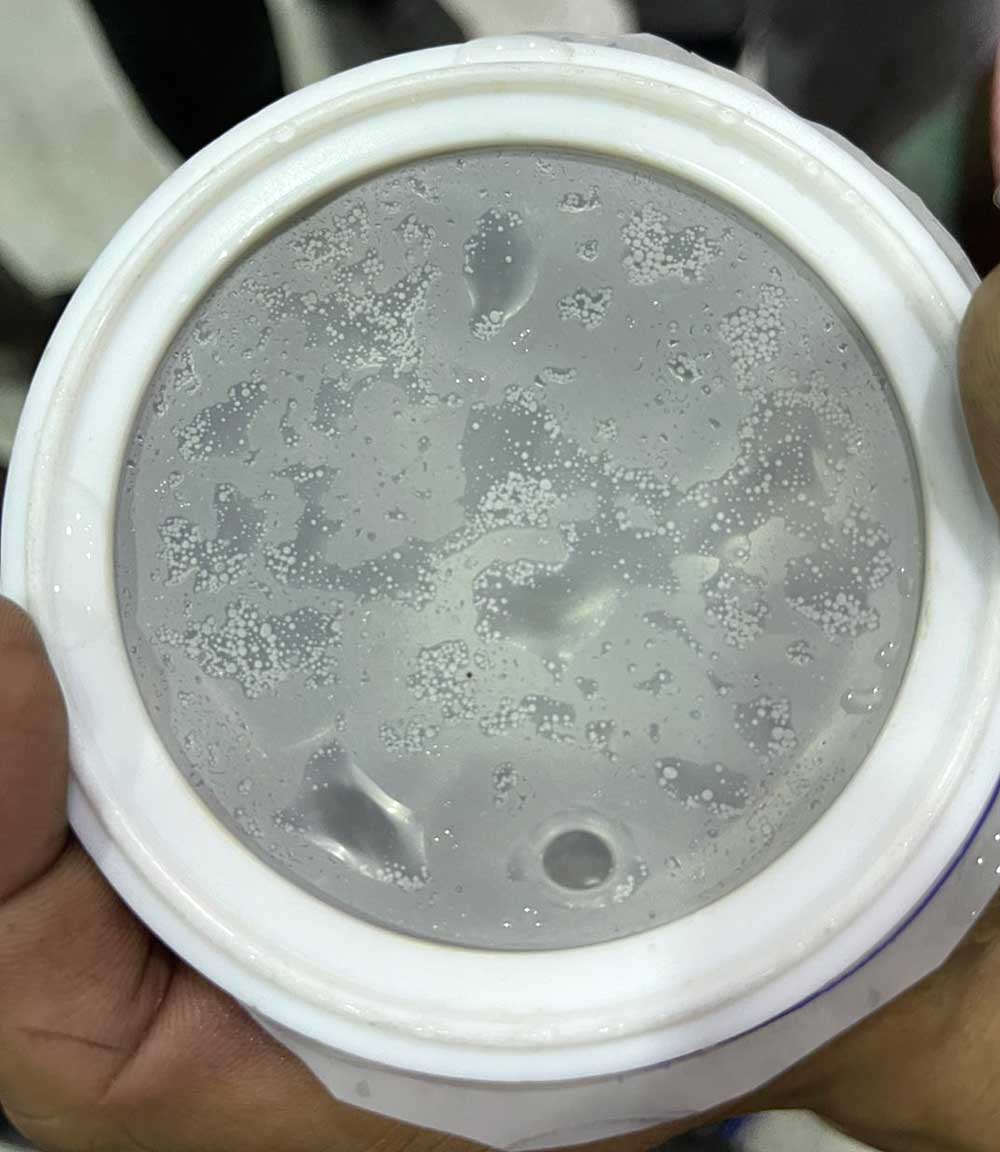 The inspection takes place after the last rinse wash is completed. The rinse effluent is passed through a filter and the cleanliness of the container is measured by the amount of dust remaining in the filter.