Electro Polishing (for Fittings and Parts)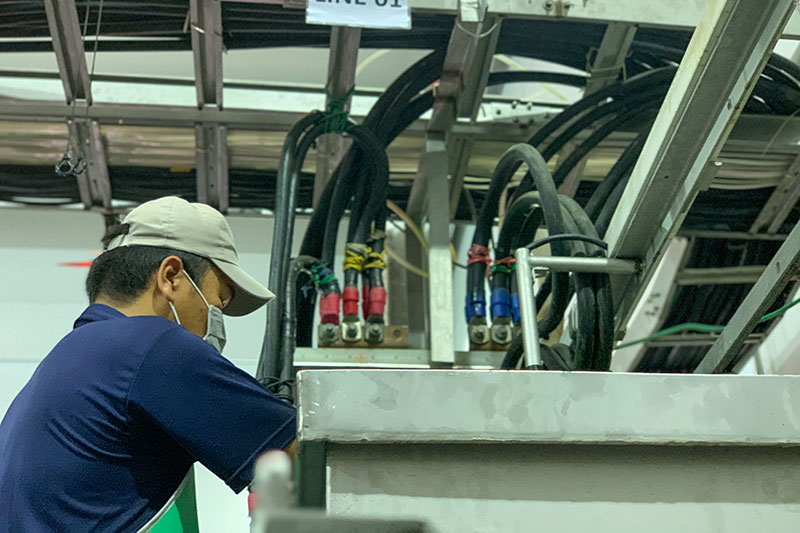 One of our strengths is electro polishing/EP.
Thanks to our strength of being able to make the necessary equipment and jigs in-house, together with the technology and know-how inherited from our parent company – Nissho Astec, we have been receiving orders from not only companies in Vietnam but also in Japan, East Asia, Southeast Asia, and Europe.
We may undertake on-site EPs depending on the circumstances, but as a general rule, operation is done within our factory. Electropolishing of materials other than austenitic stainless steel often requires time for testing and verification.
---
About electro polishing (EP) of aluminum
---
*EP:Electro Polishing
An electrochemical process that reduces the surface roughness of metals such as stainless steel, aluminum, and titanium by an electrolytic reaction to form a passivation film with concentrated chromium. After the process, the surface finish of the metal becomes strong, smooth and shiny.