Inheriting the advanced metal processing technology cultivated in Japan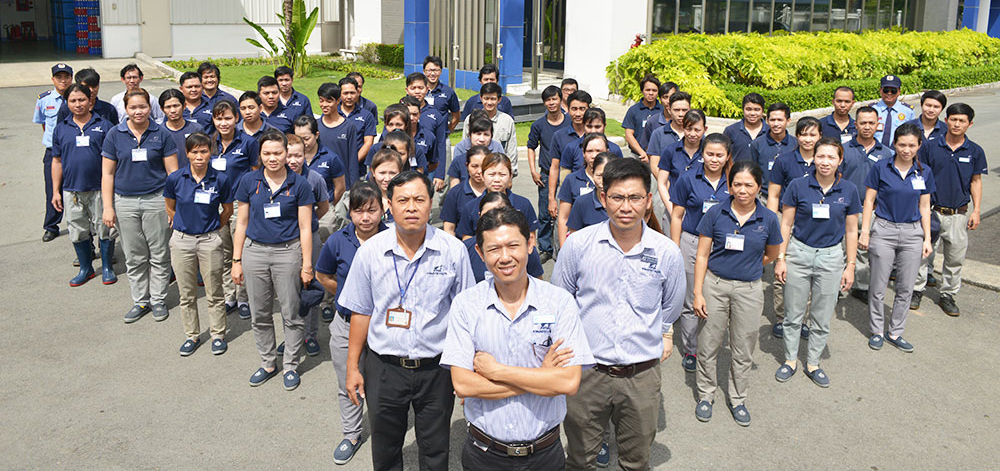 VINA ASTEC CO.,LTD is a metal processing company that processes stainless pipes and mass-produces stainless materials. We manufacture industrial stainless steel piping related products, molds, machine parts, etc. We design, process, assemble prefabricated piping for high quality sanitary stainless steel piping equipment used in food, beverage, and pharmaceutical plants.
Our parent company is Nissho Astec Co., Ltd., who has been involving in distribution and sales of stainless steel, piping processing and construction for over 50 years in Japan. In 2010, VINA ASTEC was established in Ho Chi Minh City as a subsidiary of Nissho Astec. In 2014, we moved to the current place at Long Hau Industrial Park (South of Ho Chi Minh City) and started integrated production of stainless steel processing.
Inheriting the advanced processing technology that our parent company has cultivated in Japan, we handle a wide range of products from consumer products to custom-made products. In recent years, we have received high praise not only from Vietnam and Japan but also from East Asia countries in general.